Corporate stationery design services
In today's day and age, video has emerged as the greatest medium for storytelling. It is an effective way to connect with your target audience and make them understand your proposition better.
As a video production and advertising agency, having a content strategy in place is of utmost importance to us. We believe that content strategy is what helps the other building blocks of a video come together and form a stellar campaign. Without a good content strategy, the video or deliverable will appear disjointed to the end consumers.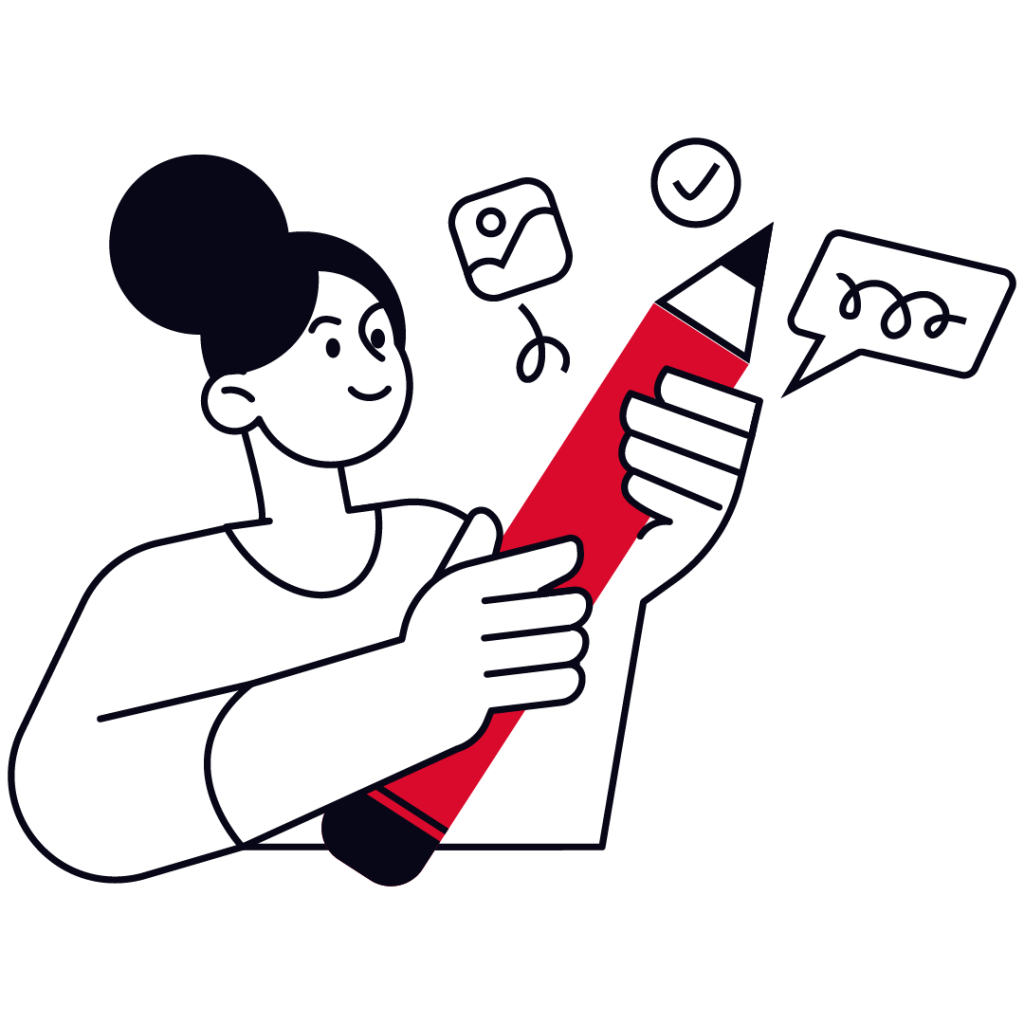 So what exactly is a video content strategy?
A video content strategy involves planning, ideation, goal and direction of a video which is not only limited to words, but is everything that will be visually consumed by the consumers.
The strategy may include elements like cracking of campaign, scriptwriting, visualization, narrative building, storyboarding and more.
As a full-service agency, Creative Nexus helps brands and businesses develop their video content strategy for their campaigns using insights and context provided by the clients.
A good video content strategy involves understanding the target audience, developing the call-to-action, visualizing the theme and style of the video, defining the channels of communication and formulating the script and treatment of the video according to the elements.
How do you develop a well-rounded video content strategy?
Define the goals
It is important for a brand to keep up its brand identity. This is what exactly the franchisors put effort into. Our SEO services will help your corporate website to rank higher in such a way that the focus will also fall into your local franchise. Our experts focus on the following:
Keep the target audience in mind
Each word of the script and each visual cue must be defined according to the target group. This helps in a better conversion rate of the video and recall value for the consumers.
Keep it short and crisp
The aim of a video should not be to elaborate and bore the audience. A video script should be clear and concise for the audience to grasp the idea quickly. The video should be able to communicate the main idea in the shortest possible time.
Insert a clear CTA
Having a well-defined Call-To-Action in the video script is quite necessary for the video to make sense to the audience. Make sure that your content strategy involves deciding upon a good CTA and using it seamlessly in the video.
To know more about video content strategy and how our team of thinkers make a clear content strategy at Creative Nexus, say hello.
TRUSTED BY THE WORLD'S LEADING BRANDS
Our Clients
Testimonials
What our clients
say about us.
Frequently Asked Questions (FAQs)
Custom designed stationery is a great way to enhance your marketing. Stationery is effective for communicating your brand image as well as establishing your company's identity with your customers and prospects.
It represents professionalism and is helpful to impress new clients. Even if investing in custom stationery design it will certainly pay off whenever you meet a client or have a business meeting and hand over a business card.
Say hello
Request a Free Quote
Print & Package Design
"*" indicates required fields