Promotional videos for business
A visually appealing product video is the essence of a successful product campaign. Being shareable in nature, product videos increase the reach of a product multi-folds.
Although every video is promotional on some level, by promotional videos we mean to define the videos which a company uses to pitch/ promote their services to a client or customer.
The primary concern of a promotional video is to get conversions and increase sales for the business. Promotional videos are also used to do brand awareness work. These videos speak loudly, and visually that too in usually less than a minute. Relying heavily on visuals, graphics and stomp text, these videos are sure to cut the noise and make an impact on the target audience.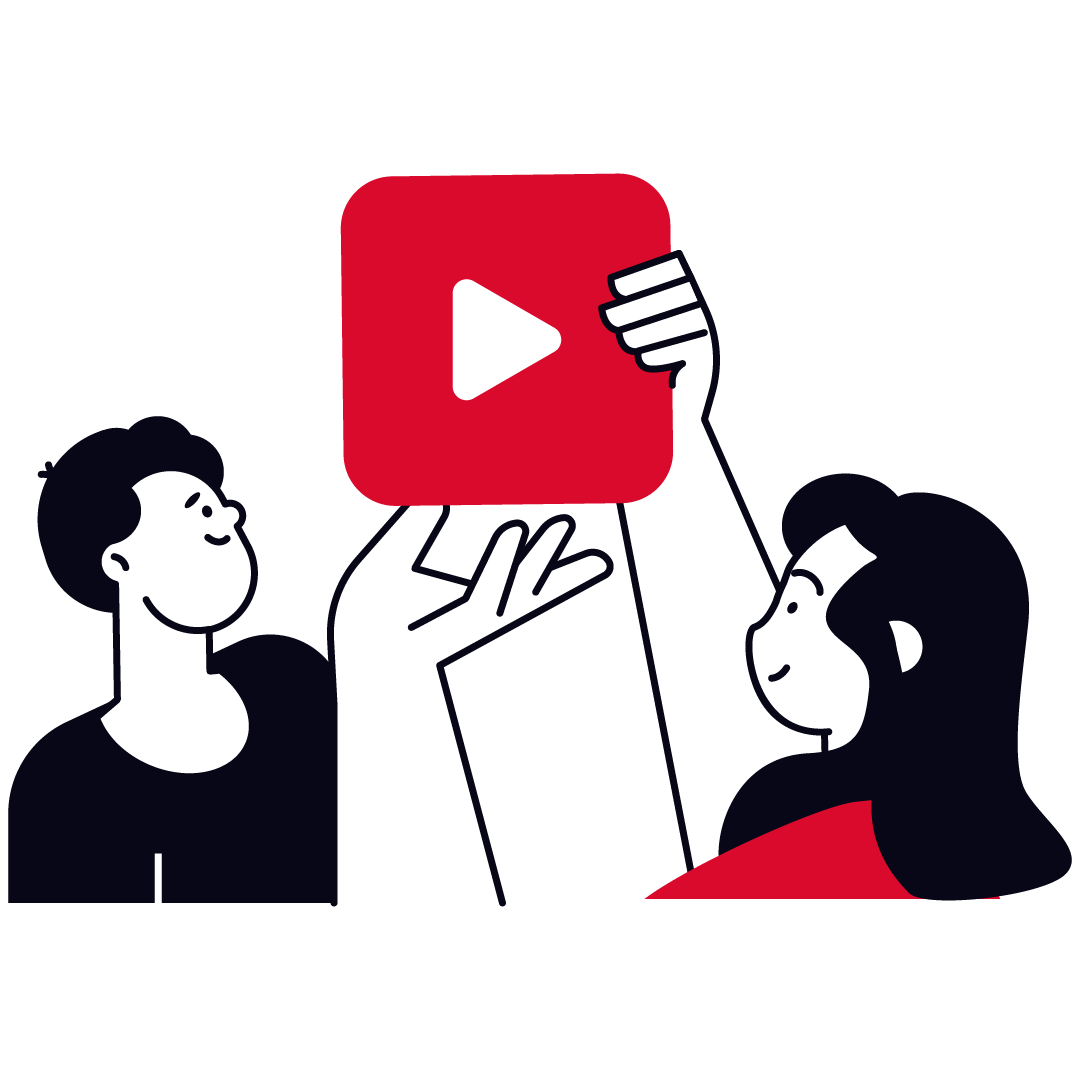 Promo videos can be made to launch a product, a new service of your business, software, an upcoming event, a festival and much more. Promo videos can be made in different formats, layouts and length, ranging from bite-sized videos to longer videos.
Stock Explainer Video is a type of Promotional Video where we rely on our library of 1000s of stock footage, motion graphics and great storytelling. Explaining your business services requires a convincing story. We use powerful visuals and our video editing expertise to create explainer videos for your business.
The best part of using a stock explainer video for your business is the connection it creates in the minds of consumers. Also, it takes less time to create when compared to other video types.
Your marketing strategy needs promotional videos to make you stand out on various platforms such as social media, YouTube, television, and media. Most marketers and business heads today rely on these videos to help explain their product/ service to the target audience. It is a visual package that no one can afford to miss out upon.
At Creative Nexus, we can help you maximize your campaign goals by creating a visual story for your product. So if you want to get the word out about your new or existing range of products, you know where to come.
Check out our portfolio
To know more about video content strategy and how our team of thinkers make a clear content strategy at Creative Nexus.
TRUSTED BY THE WORLD'S LEADING BRANDS
Our Clients
What it's like
to collaborate
together.
Become partners for the long run
Shubham Kumar
I had a great experience using Creative Nexus for my latest music video. I liked how everything was very organized and easy to understand. The best part was the design team; they were very friendly. I'm going to be working with them again in the future.
Kiran Kunj
I've been working with Creative Nexus for the past couple of years. My experience has been fantastic. They are very communicative and professional, and their work speaks for itself. This is my go-to video production company for all my video marketing needs!
Frequently Asked Questions (FAQs)
A promotional video is an excellent way to communicate with your audience in an easy-to-digest manner. Promotional videos are short, engaging, and aimed at promoting a product, service, or idea and a great way to create awareness of your brand or business. 
No problem. We offer video shooting and video editing as separate services. Whether you need video shooting or editing, we offer a full range of production solutions for corporate, documentary, and event videos.
First thing we'd need is a little more information about the style of video you're looking for and the details of your project. Depending on the style of the video, we'd need to put together some storyboards and rough cut to start. Then comes the script, casting, and production which is where all the magic happens.
Each copy is customized to your needs and designed with the goal of making your product stand out. On the Creative Nexus team we don't stop until you are 100% satisfied.
Ready to start your next video project?
If you are looking for a video production agency that understands your vision and has its own creativity, then you are at the right place.
Video Production
"*" indicates required fields