What is local SEO for franchises?
Many organizations or products provide franchisees and franchise business has been gaining popularity over a period of time. It is not only any particular product or service but boosting a franchisee is equally important to promote business.
Local SEO for franchises is the process of optimizing a website that provides franchises and is located in various locations and when searching for a product related to a popular franchise, the result shows up for location-based searches.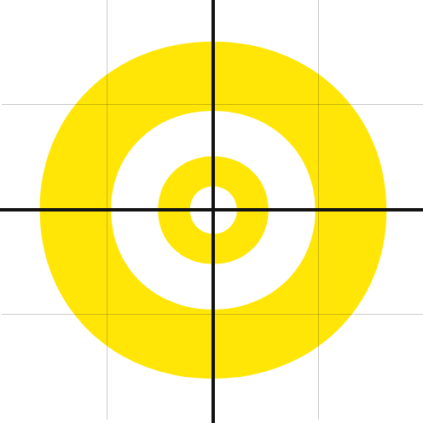 TRUSTED BY THE WORLD'S LEADING BRANDS
Our Clients
Testimonials
What our clients
say about us.
Frequently Asked Questions (FAQs)
It is important for a brand to keep up its brand identity. This is what exactly the franchisors put effort into. Our SEO services will help your corporate website to rank higher in such a way that the focus will also fall into your local franchise. Our experts focus on the following:
The two aspects of a successful business – brand awareness and customer attribution can be simultaneously built with the help of SEO. This will help you get more customers and the more they search for your brand, the more likely they are to make a purchase. Increase your customer touchpoints with the help of our enterprise SEO agency.
Creative Nexus is a one stop solution for all your digital marketing solutions, be it local SEO, branding, content strategy, customized web development and so on. The expert team here can get the right campaign designed for you that will surely suit the uniqueness of your business needs as well. You can get in touch with us via email or just fill in the contact form provided on our website. Our skills will leverage your business needs and in turn you will become successful not only in front of your eyes but also be valued greatly by your customers.
Just as you treat your customers' as king, so do we treat your business as our own kingdom. Hence, our campaigns are also so vast and flexible that you will get the choice of picking the right ones for your business. Our expert content team can create unique content to give you the apt SEO keywords so that your business always stays on top in the search engine results. Even if you are struggling with an already ongoing campaign at another place, you can get in touch with us and we can support you right away from where you are stuck. If our expert advisers feel the need for you to start from scratch, we will offer our whole support to you and your business in the right way. So do not get perplexed by anything that may sound technical. We can deal with all the technical aspects and you can be rest assured with the support of a great team at Creative Nexus.
We believe that it is important for us to be transparent with our clients, hence we bring in reporting features that are easy to understand. Our client dashboard provides clear metrics to show you the work that we are doing and exactly how it is impacting your website for the better. Any additional feature to such reports can be incorporated based on your business requirement.
With a lot of unique services under local franchise SEO, Creative Nexus offers you the best campaign for your business that are cent percent result-oriented. The growth of your franchise is our responsibility.
There are approximately 4.54 billion active internet users, all over the world. This means billions of people could be searching for your products and services online. Franchise SEO helps you stay at the top of search engine results pages (SERPs) and ensure your target customers find your business wherever they are. Our branding strategy can help you increase your traffic with data-driven enterprise SEO services.
We use a methodology of in-depth analysis of each page of your franchise website that can be easily found by search engine robots under the appropriate keyword targets. We build unique content strategies that are dedicated to driving identity to your brand.
The franchise industry is a very competitive space and performing only on-page optimization might not be sufficient. In order to beat your competition, a strategic link-building campaign is necessary to build trust in the search engines' eyes. These techniques can only be done by an expert local franchise SEO team.
Digital marketing is the answer to all your online marketing needs. As per data, there are more than 800 companies operating in a franchise model internationally and around 100 more are added every year. There is a stiff competition in franchise business, hence it is vital to stand out in the competitive world.
For becoming successful as a franchise, utmost importance is to have good visibility as a brand. Great brands offer franchise opportunities and many people opt for such businesses due to the brand identity. However, it is important to understand that more than the overall brand, it is essential to make the franchise in a particular area popular, so that business of that particular franchise can go up. What is that unique thing that makes you stand out as a franchise. There may be many unique things in a particular outlet, such as better service, pleasant and ever-smiling employees that might attract more customers. It is a sure shot thing that there might be word of mouth publicity for such franchise outlets. But to initially promote your franchise business and to make people aware of all the new services incorporated in your franchise is to be actively having an online branding. This can be possible only by an expert team and Creative Nexus can do wonders to your franchise business.
Say hello
Request a Free Quote
Digital Marketing
"*" indicates required fields
Contact Us
"*" indicates required fields