We believe in transparency and giving our clients the power to choose the services that best suit their needs and budget. Our graphic design pricing model is designed to be flexible, ensuring that you get the most value for your investment.
Our graphic designers understand the importance of visual content and how it impacts your digital marketing strategy or print media. We provide graphic design services at affordable prices without compromising on world-class quality. Our prices are guaranteed to fit within your budget.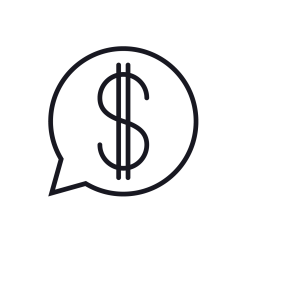 Postcard Design Price
The price of making a design for a postcard or a flyer ranges from $75 (low) to $450+ (high).
A custom-designed postcard can be made in 1-3 hours. Sometimes graphic designers provide more than one layout or design version.
Logo Design Price
If you are looking for something light and simple, the cost could be $100 – $200.
But if you're a part of some business and looking for long-lasting quality design, then it should cost at least $300 – $1300.
You'll likely want the most skilled, highly professional graphic design consultants and specialists for these projects since this work will shape your brand's image.
Banner Design Price
Unless you are creating your banner with Canva, it's going to cost you more than $0.
Banners are usually made in several types of sizes. An average price for a single banner can vary between $50 (low) to $350 (high) and takes about 2 hours to make.
Infographic Design Price
An infographic can cost from $100 to $300 if it's made by a freelance graphic designer. However, that doesn't guarantee that it's going to be very professional.
If you are hiring an agency, you can expect them to charge anywhere from $500 to $2000 per infographic. An infographic-based agency could charge even more.
Infographics are in high demand since users are more in need of visual content. As a matter of fact, infographics are the fourth most popular type of content marketing. But keep in mind that they require a lot of expertise and visual elements to make.
Business Card Design Price
The cost of designing a business card depends on your needs. 
There are various tools to make one for free. However, if you want something more professional, you will be charged around $100 for a simple one and around $1,000 for a high-quality business card design made by a professional graphic designer. If you decide to hire a design agency with a full-service team, the prices can increase up to $2,500+. 
Catalog Design Price
Designing a catalog can cost around $125 to $300 per page.
The design process of a catalog can take from 5-7 days to 4-6 weeks depending on how many pages are involved in your catalog.
For example, a 32-page catalog can cost $4,000 to $9,600.
Website Design Price
Website design has a significantly huge price range depending on site size, style and other factors.
A basic website with a few pages can cost around $1,000 to $10,000.
A site with a few hundred pages can cost $15,000 to $100,000.
Ebook Design Price
Having your ebook manually arranged by a professional for digital can cost anywhere from $200 to $2,500.
Say hello
Request a Free Quote
Contact Us
"*" indicates required fields