There are millions of customers who are looking for local businesses and 84% of prospects require digital capabilities to facilitate brand transactions. In simple words, there are ample number of local businesses that are losing out because they do not have a local business SEO presence.
What is local search optimization?
Local SEO is the process of improving the local search visibility of small and medium-sized businesses (SMBs). This could be any local vendor in a small area providing different services.
The key to local SEO is to target 'near me' with a geo-specific search option. The local SEO is thus much different from traditional SEO that focuses on boosting a brand's search ability on a national or global scale. The goal of Google local SEO is to boost your brand exposure beyond your storefront and make your business more accessible to prospects in the local online community.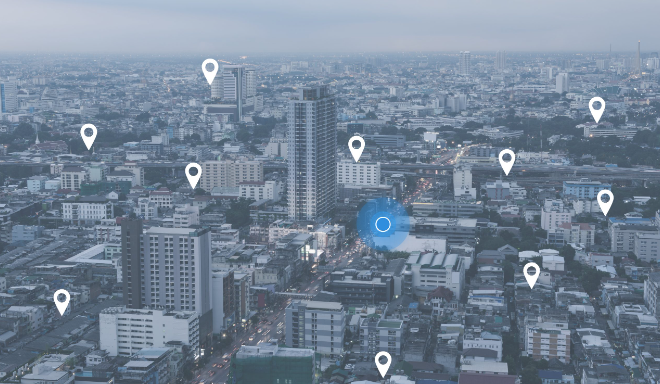 Select the best local business SEO and increase traffic
Many times, SEO agencies may not be able to provide you with both traditional SEO as well as local business SEO services. Here, at Creative Nexus, we understand the needs of every local business and provide comprehensive local search engine optimization services to businesses. We target local SEO in such a way that we can ensure that your business gains brand success. We aim to grow your revenue through local digital marketing and local search optimization.
TRUSTED BY THE WORLD'S LEADING BRANDS
Our Clients
Testimonials
What our clients
say about us.
Frequently Asked Questions (FAQs)
You can't afford to ignore Local SEO. It is important to local businesses because 93% of online experiences begin with a search engine, and the close rate of SEO leads is much higher than that of traditional marketing.
Local search is a very important area of business marketing. This was true even before the advent of various search engines and it is even more so with the advent of sites like Google, Yahoo, Bing and other search engine results pages.
Businesses that invest in Local SEO boost their brand awareness, increase their online visibility and generate more sales leads than those who don't. Local SEO can help your business boost rankings on hyperlocal searches and increase revenues from local consumers.
More than four out of every five searches performed on mobile devices is a local search, meaning that 80% of all customers are immediately looking for your business! If you're not visible in their search results, chances are you'll miss out on the sale.
Say hello
Request a Free Quote
Digital Marketing
"*" indicates required fields