Online videos have developed into a mainstay of content in recent years, and marketers should use them. Online video consumption has skyrocketed since the introduction of YouTube and other video hosting services. In order to draw in more viewers, many people are starting to produce video material.
Brands are starting to recognize video's worth as a component of their sales and marketing strategy as a result of its rising popularity. More than ever, they are producing more interesting video material, including infomercials, live broadcasts, augmented reality, and more.
Regularly creating video content is a terrific approach for companies to raise their brand's visibility. Fortunately, it's not as difficult as it first appears because there are so many internet video editing programs available. Read on to discover more about the ins and outs of video marketing, including the kinds of videos that work best for your company.
Why Choose Video as a Marketing Tactic?
There are several reasons why businesses of all sizes decide to use social media video marketing to gain notoriety. These are a few advantages of video marketing for a company's brand, supported by statistics and numbers:
#1. Videos are a fantastic SEO tool
The search engine visibility of your website can be greatly improved by using videos. They enhance site traffic, likes and shares (which might affect your SERP ranking), and backlinks that point to your site. You should take the rumors about Google prioritizing video-rich material over those without them with a grain of salt.
Also, because Google owns YouTube, the titles and tags of your videos there have an impact on where you appear in Google's search results. Use them as efficiently as you can, please!
#2. Compared to other types of content, videos are more likely to be recalled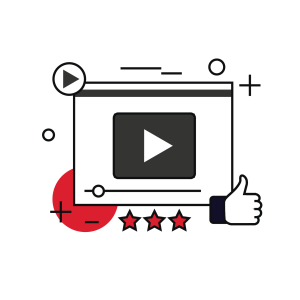 Unlike written content, videos typically leave an impression on viewers. Consider this: videos are mostly visual and frequently include special effects, whether they be on-screen or audible, for that extra value. They enable every tale to be conveyed creatively without sacrificing its essential elements.
And that's fantastic! Because clients recall an average of 65% of the information they hear when it is accompanied by images three days later. Compared to information that is simply heard, that is an increase of 55%.
#3. The videos are clear and comprehensive
Perhaps you search topics on YouTube to make your life easier if you've ever been a student or worker who is crammed to absorb as much information as possible in the least amount of time. It's not just you. We realize that since videos are thorough and can convey the essence of a subject in the clearest and most concise manner possible, they are the fastest way to learn something.
#4. Video content is excellent for the impatient
Let's face it: We frequently turn to videos to learn as quickly as we can, whether out of convenience or just because we want to divert our valuable time to something else. Also for buyers, this is entirely applicable.
In addition to outlining a product's key characteristics and providing instructions for usage, marketers frequently include real customer testimonials in their video content to entice other customers to purchase the product. Between the brand and its market, this fosters honesty.
A product's description is read four times less frequently than its accompanying video. Mention the fundamentals of the product because people like to know that information!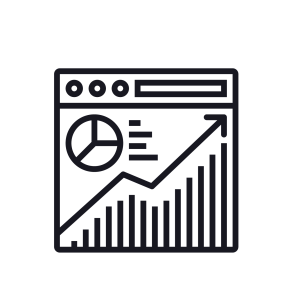 #5. The production of videos generates a lot of sales
Videos are the ideal marketing tool for brands whose main objective is to boost sales, which we know you do! A brand's popularity can be greatly boosted by a compelling infomercial, an intriguing advertisement, or even a viral video that features its merchandise. Oh, that thing from that amusing advertisement is there! I'll examine and use it now.
This is supported by research, which indicates that 64% to 85% of individuals are more inclined to buy a product after watching a video about it.
#6. Videos bring in more visitors
In terms of search engine optimization, videos are a gold mine. Google will quickly provide the most relevant videos that match your keywords when you enter any topic.
When we have free time, we frequently visit video streaming websites to view them, whether it be for enjoyment, education, how-tos, DIYs, or leisurely pastimes. In fact, watching videos accounted for over 74% of all online traffic in previous years. It's true that people enjoy viewing videos a lot!
Last Remarks
The use of videos to educate the common customer will never go out of style. Due to how quickly word spreads through this medium, several sectors of the marketing industry are already using it. Test it for your company and see how much it will help you become more visible to potential clients!