Being able to generate leads has been a key factor in many amazing business ventures, but it can be hard to master. Whether you're growing a local plumber operation or running a national enterprise, you can't sell to everyone. You have to be picky about who you sell to in order to maximize profits.
However, there are plenty of great ways to generate qualified leads that you should start using right away. The thing is, you can't just tweet or post on Facebook and expect them to come flocking. You need to employ specific strategies that will get those leads in the door without too much work on your end.
Here are 7 Most important tips below: 
#1. Define your target audience
Your target audience is the group of people that you want to sell your product or service. The first step in generating qualified leads for your business is to define your target audience as clearly as possible. Who are they? What do they like? Where do they hang out? What are their interests? Once you know who you're targeting, it will be easier to generate qualified leads.
For example, if you're an accountant, the people in your target audience probably have money and need help managing it. If you're a dog walker, your target audience is likely parents with dogs.
Target your ideal customer with laser precision so that you can make sure that your marketing efforts are not wasted on people who will never be interested in what you have to offer.
Understand what they want. Before you start generating leads, make sure that you understand what they want and how they want it delivered.
#2. Use social media
A wonderful way to connect with potential customers is through social networking. Additionally, it's a fantastic way to generate leads for your company. If you want to get the most out of social media, here are a few tips:
Post valuable content regularly. You don't have to post every day, but try not to go longer than a week without posting something new.
Share helpful information. People will follow you on Twitter and Facebook if they enjoy your posts and find them useful. Think about what kind of information your audience wants or needs and share it with them!
Use hashtags appropriately. Hashtags are a great way to connect with other users who share similar interests as you do — they make it easy for them to find each other and interact online. But remember that there are tons of people using hashtags already, so don't try too hard to be unique by using obscure ones or putting more than one hashtag in one tweet!
#3. Optimize your website for lead generation
You can increase your qualified leads by optimizing your website for lead generation. This means that you need to make sure that it has all the right information and content in place.
The first step is to optimize your website with keywords that people are searching for when they Google. These keywords will include things like "buy," "sell" and "lease." If you happen to be selling a product, you'll want to include those terms in your title tag and meta description as well.
Another way you can optimize your site for lead generation is by having multiple pages on your site dedicated to specific products or services that a visitor might be interested in. You should also have a page about yourself and what your business does so that visitors know who they're doing business with before they get started.
#4. Create valuable content
If you are looking to generate qualified leads for your business, you will need to create content that is helpful and valuable. This can be done in many ways, but the most effective way is by creating valuable content on your website.
The goal of creating valuable content is to make it so good that people want to share it with their friends and colleagues. When this happens, you have created a viral piece of content that will bring more people to your site who are interested in what you have to offer.
Take some time to think about what type of content would be helpful for your audience. Do they want articles or videos? Do they prioritize short or long posts? What information do they need? If you can answer these questions, then you will be able to create something that will generate qualified leads for your business.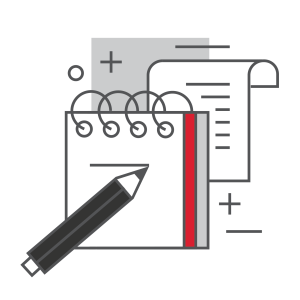 #5. Run targeted ads
Targeted ads are an effective way to reach customers who are already interested in your product or service. You can target specific demographics, like age or gender, or you can target keywords related to your product or service. If you're not sure where to start, try running an ad with a broad keyword like "business" or "accounting." You'll be able to see how many impressions (or views) your ad received and how many people clicked on it. 
This will help you understand how well-targeted your ads are and where they need improvement. If done correctly, paid ads can help you reach exactly the type of people who will buy from you.
#6. Attend industry events
If you want to build relationships with potential customers, then industry events are the best way to do it. You can meet potential clients face-to-face and build rapport with them by sharing information about your products or services. 
Be sure that your presentation is focused on educating people about your product or service and how it can help them solve their problems or meet their goals. They'll see that you're knowledgeable about what they need and feel comfortable working with you.
#7. Use email marketing
Email marketing allows you to target prospects based on their demographic and psychographic information, which gives you the opportunity to personalize your pitches.
Many email marketing providers offer templates and design options that can help make your emails more effective. You can also use email marketing to send regular newsletters or updates, which can be helpful in building rapport with your subscribers.
You don't need to be a designer or developer to create an effective email campaign. There are many free tools available to help you create beautiful emails and newsletters that will engage your audience and encourage them to take action.
Conclusion
Generating leads for your business is inevitable because that's what will keep the money coming in and allow you to scale. However, getting those leads doesn't have to be difficult, if you know what you're doing. Hopefully, we've given you a few ideas to consider as you look for ways to expand your reach.