Your Shopify SEO strategy may have a big impact on your online sales. Learn from SEO specialists the most effective methods for affecting your search ranking.
As more individuals turn to the internet for their purchasing requirements, the retail sector has seen a significant change in recent years.
Between comfort (who doesn't enjoy shopping in their pajamas?) and convenience E-commerce is expanding due to both needs (a global pandemic has made it difficult for many brick-and-mortar stores to stay in business) and trends.
As a result, websites like Shopify have drawn a huge number of new merchants who want to expand their businesses online.
In fact, having a Shopify store has helped more than a million businesses prosper globally. There are a lot of rivals there.
So, how do you differentiate your Shopify website from the competition?
Getting a hold of organic search traffic is a guaranteed strategy to get customers to your store and increase sales.
You can increase your visibility by increasing your search engine ranks using Shopify SEO. SEO brings traffic to your website and even aids in client conversion.
The easiest aspect of Shopify SEO is how simple it is to implement. When done carefully and with some basic knowledge, Shopify SEO may yield amazing results.
Optimizing Shopify SEO
SEO refers to a set of strategies you employ to persuade search engines to recognize your website as a valuable resource for its users' problems.
These strategies can include everything from improving user experience to creating useful content.
No matter how you go about it, the goal is for consumers to regard your website as a trustworthy source.
Also, the more relevant your website is, the more likely it is to be shared by search engines, and the higher it will appear in their lists.
This improved ranking is especially important for e-commerce websites.
A Shopify store that ranks first receives almost twice the amount of traffic as one that ranks second. But Shopify SEO is a little different from SEO for other websites.
After all, you're doing more than just content optimization. Your product listings are being optimized. Your search engine rankings may suffer as a result of these particular issues.
In order to maintain an increase in sales, it's critical to pay constant attention to your Shopify SEO.
6 Ways to Increase Shopify Sales & Improve SEO
Certain features that are already built into Shopify for sellers are SEO-friendly. You can alter title tags, URLs, and meta descriptions to suit the demands of your audience.
Yet to move up the search engine results, you'll need more than that.
Here are six strategies to improve your Shopify SEO and take the top spot.
1. Enhance the Structure of Your Store
Your SEO success depends greatly on the organization of your content.
Imagine this
When you enter a physical store, the first thing you see is the merchandise scattered all over the floor.
You cannot find an employee to ask for assistance because there are no signs directing you to any specific departments.
Right, leaving is what comes to mind first.
The same is true for Shopify users.
People want to find goods quickly when they visit your online store.
The layout of your store should be well-organized and make sense.
By categorizing the information on your website into a few straightforward categories, you may improve the user experience.
Keep clients from departing from the home page too far. Nobody wants to search through a maze of connections in search of a certain item.
Think around a Home Page > Category > Product Page hierarchy.
In addition to being simpler to navigate, this makes it easier for search engines to crawl and rank your products.
Include an About Us page, a Contact Us link, and a search box, at the very least.
These functions give your website legitimacy, link visitors to your store, and aid in establishing confidence with potential customers.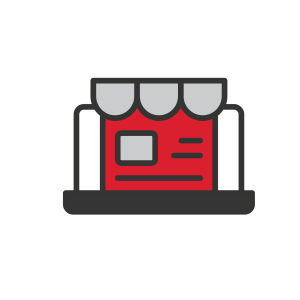 2. Lessen User Annoyance
A happy customer is more inclined to stay longer, visit more pages, and interact with your website more frequently.
This is advantageous for both search signals and business. Consider your audience when creating your website.
What steps are you taking to lessen their annoyance while they are at your shop?
Increasing your site's speed is one approach to make sure that customers have a good experience.
Today's society values immediate pleasure. Results are what people want, and they want them now.
In fact, 47% of online buyers anticipate that web pages will load in less than two seconds.
By avoiding slider images and choosing smaller, compressed product photos that won't slow down your load speeds, you can make your Shopify site speedier.
Any unused apps that could be operating in the background should be deleted.
A responsive theme ought to be utilized as well. From desktops to smartphones, these designs look nice on all of them.
Since more than 48% of people access the internet from a mobile device, expanding content across platforms not only improves user experience but also expands your audience.
You increase your chances of obtaining a higher search engine ranking by improving the usability of your store.
3. Offer Shopify Collections
Offering your consumer's product collections is another method to enhance the user experience while enhancing SEO results.
An assortment of products that are typically housed in several categories on your website make up a collection.
You're reducing the number of locations visitors have to search on your website to find these things by grouping them together.
This makes the purchasing process easier for your customers and provides many advantages to search engines.
Search engines understand your product listings more clearly by using semantics and context.
You have the chance to write detailed, informative descriptions for collections that include relevant keywords.
This enhances the usability of your page and strengthens the semantic understanding of the search engine. Shopify provides a manual collection option that can be used to compile products.
Also, you can create them automatically to highlight fresh, well-liked, or relevant products (perfect for holidays and other gift-giving occasions).
You may improve your internal links by using collections. Each collection page is linked from your navigation menu, and those pages are linked from the individual product pages.
Because it shows a page's relevancy and site strength, which can all help you get higher search ranks, this is significant for Shopify SEO.
4. Analyze Your Target Keywords
In fact, keywords are the cornerstone of effective SEO. After all, it is how most individuals start their searches for services and companies.
The secret is choosing the appropriate keywords that will send customers to your online store.
Start with the customer.
What search terms would you use to find goods similar to yours?
When people visit your page, you've been able to learn useful information about your clients. Use this information to better understand what your customers want from your store.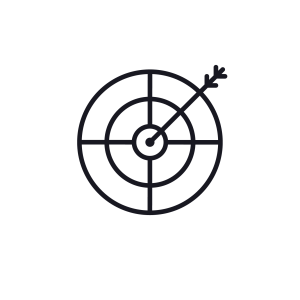 The following categories can be used to categorize keyword intent:
Navigational: individuals are trying to find a particular website.
Informational: Individuals are searching for a problem-solving approach.
Investigational: Visitors are seeking details that could lead to a purchase.
Transactional: Buyers are prepared to complete a purchase.
You can focus your keywords and provide customers with the appropriate information at the appropriate moment by being aware of what they are searching for at various points in the customer journey.
Check out your competitors' pages to see what meta descriptions and titles they are using to draw visitors. This is another place to find ideas for keywords.
Consider using social media and internet forums to discuss your items and learn the lingo being used there.
Regardless of how you choose which keywords to use, it's crucial to use the proper ones if you want to maximize your Shopify SEO.
5. Make Your Shop's Product Pages More Effective
It's time to optimize your shop's pages once you've created a simple (but well-organized) site layout and chosen some useful keywords.
The pages that result in the most conversions are the most profitable, thus it is better to start with them.
Start with the home page, then move on to the primary product collections, and finally the top-selling pages.
The first line of search results contains a page's title, which describes the page's content.
They can be whatever you choose, but they need to be constant. A user's decision to go through your website is influenced by the meta descriptions.
They should contain only original material and carefully chosen, viewer-relevant keywords.
Whatever you do, avoid stuffing your material with keywords. Your SEO may suffer from improper keyword use.
The language you use should be fluid and enrich the knowledge you're sharing.
6. Use Shopify Marketplace for Global Selling
Up until recently, using a marketplace or another retailer's services to sell outside of your own country was necessary.
Shopify Markets, however, allows businesses to sell directly to clients all over the world without having to come up with their own solutions for things like currency conversion, localized language, duty, import taxes, etc.
Use Shopify SEO to Set Yourself Distinct from the Competition
For those wishing to expand their businesses online, Shopify is a terrific platform.
There are many options to increase traffic and make money because of its simplicity and intuitiveness.
But, even the best Shopify store can't succeed by itself.
To get the most of your SEO potential and draw in a devoted clientele who keeps your business afloat, you'll need to put in a little effort.
Fortunately, Shopify's built-in capabilities, along with the SEO tools and trapshooting advice in this book, can assist you in creating a competitive Shopify SEO strategy.
You may improve your store's visibility, turn visitors into customers, and enhance sales to achieve overall eCommerce success by putting these strategies into practice.