By now, everyone should be familiar with the concept of artificial intelligence, and the majority of businesses are vying for the top search engine rankings utilizing SEO strategies.
Unfortunately, the only things that come to mind when people think about artificial intelligence are machine learning, Alexa, and self-driving cars. However, there is more.
Let's quickly examine how to apply artificial intelligence to SEO.
Digital marketing has changed as a result of AI
Let's quickly review how artificial intelligence is changing digital marketing before delving into how SEO is impacted by it.
How does AI conquer digital marketing then?
AI combines SEO to generate enormous amounts of SEO traffic.
By suggesting epic content ideas that will be shared, generate links, and drive traffic, AI aids content marketing.
Effective paid and automated techniques with visible ROI are used to effectively leverage AI in paid media.
AI aids in social media strategy by ensuring that your postings are seen by the appropriate people and highlighted for them in order to reach the largest possible audience.
Search engine optimization with artificial intelligence
The world is being overtaken by artificial intelligence (AI). AI was used by Google to change its algorithm. Users receive personalized search results based on their past search activity, historical habits, devices like desktop computers, mobile phones, tablets, and TVs, present locations, and thousands of other variables.
A remarkable tool for data analysis, artificial intelligence identifies themes that will become viral content, identifies content gaps, and completes jobs much more quickly and efficiently.
AI's main goal is to outperform humans at cognitive activities by working more quickly and efficiently. This technology is intended to simplify both our daily life and our work. The more you comprehend how AI affects SERP, the higher you will rank.
Artificial intelligence-based search engine optimization examines the connections between websites, content pages, and SEO rankings. AI in SERP results uses quick, useful, and even more automated methods to outperform the competition.
How can AI improve your ranking?
Search engine algorithms are always evolving and becoming more complex. Since their inception, search engines have advanced significantly, moving from basic searches to complex algorithms and machine learning. Anything mentioned here directly affects the SEO industry.
Companies utilize AI to improve their search engine optimization strategies, speed up their websites, and streamline processes. Here are some ways AI may contribute to improved search results:
Evaluate content
You may find hot topics in your sector by using artificial intelligence. In order to give you the most effective themes to target with your content, it also analyses the gaps in the competitive market.
Improving conversion rates
Only quality traffic results in conversions; not all traffic is created equal. In order to make sure that your pages achieve your business goals, AI will offer on-page optimizations. You will benefit from increased traffic to your pages as a result.
Update the Content
The majority of content pages are made, released, and then rapidly forgotten. Nobody enjoys being overlooked!
Whole pages, on the other hand, can aid AI searches for ranks, updates, dynamic changes, and link updates. Content links are used by artificial intelligence to boost new page ranks more quickly. You'll gradually become more visible and current as a result of this.
Automation
Significant changes for optimization are offered by artificial intelligence for search. You will observe a move towards search optimization automation in order to benefit from all the algorithm adjustments, though.
By assisting in the automation of the process of managing and optimizing digital marketing activities, artificial intelligence is affecting SEO. Businesses utilize AI-based software to analyze data in order to better understand target markets, buying trends, and future behavior.
5 strategies to improve your search using artificial intelligence
1. Choose keywords
Despite being obvious by this point, AI can be used to identify the appropriate keywords. Using a number of AI-based keyword research tools, you may find pertinent keywords in your area. By offering data on search volume, keyword complexity, and other factors, these tools can also help you select the finest ones.
You can also check the keywords of your rivals to determine which ones they are utilizing and which ones they aren't. It would have taken a long time and be practically impossible to do them all manually, but AI makes it simple.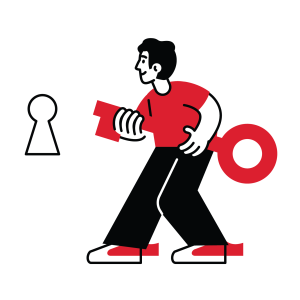 2. Mobile Optimization
The bulk of internet searches are made on smartphones. As a result, businesses are creating content strategies specifically for compact monitors.
For instance, chatbots are an AI-enabled feature that may be used to enhance the user experience. AI employs sophisticated algorithms to analyze how users engage with your app and gather data from them.
What advantage does this have? The majority of consumers don't connect with websites and applications that don't offer anything useful, thus offering services like chatbots can help you keep clients and extend dwell time.
3. Search using Text and Voice 
The next best practice in text search for artificial intelligence is learning from the user and the system's capacity to automatically adjust to what the user is learning.
Voice search is distinct from standard search because it is more conversation-focused and frequently takes the form of a question. Your SEO should take this into consideration.
Voice search requires the ability to recognize the natural language. The way each person speaks and types varies. So, SEO experts must rely on extracting long-tail keywords from voice-search data.
In the present world, when more people use text and voice searches, this is a very effective way that artificial intelligence may improve searches.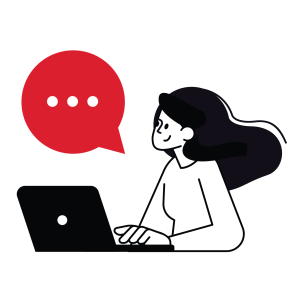 4. Creating Content
Optimization and content creation can be aided by artificial intelligence. In addition to helping you uncover link-building chances and trending subjects for your niche, it may assist you in selecting the appropriate keywords based on your target audience.
By producing superior content on popular topics, you can outrank your rivals by utilizing keyword insights.
Not only that, but it may also direct users to your website or page by determining their intentions. Also, visual content has the power to lure a crowd. A variety of infographics, graphs & charts, screenshots, and photos may immediately increase user engagement.
Better user experiences and greater conversions are the results of this.
5. Scaling SEO
AI-based reference tools are made to lessen the stress associated with optimization. Modern data processing and analysis are based on AI-powered technology.
A site-wide content audit, automatic content optimization, and duplicate content problems will all be supported by AI-based services.
Marketers will save time and money by using AI to execute their duties.
To rank higher in search engines, the AI system can organize a lot of data produced by an individual or business. Because of this, marketers will spend less time creating content and more time concentrating on other aspects of their professions.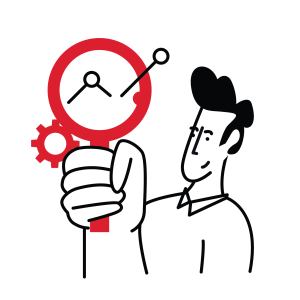 The conclusion
No matter how prepared you are, search engine optimization's future is now. AI has a positive effect on SEO. AI can be used by businesses to increase the performance, accuracy, and efficiency of their SEO operations.
AI is only a tool that helps SEOs, despite some SEOs' worries that it may replace them in the workforce. AI is a great supplement to any SEO strategy since it is capable of carrying out a large number of jobs and analyzing a huge amount of data. So, early adopters of AI for SEO are probably going to benefit the most from the combination!
Want to know how to improve your SEO marketing strategies? We're here to help you out! Contact us now!