Want to get the most out of your online ads? Google Ads can be a powerful tool to drive targeted traffic and generate leads for your business. Use this checklist for a step-by-step look at how to set up google ads, regardless of whether you're still deciding if Google Ads is suitable for you or getting ready to put up your first campaign.
1. Get familiar with certain fundamental concepts
Keywords:  These are the terms or phrases that users enter into Google Search to cause your advertisement to appear. When creating an ad campaign, you will select a list of keywords that you believe customers may use to find what you are selling (don't worry; we can assist).
Bid: This is the largest amount you will spend if a user clicks on your advertisement. (Because with Google Ads, you only pay when a user clicks on your ad to visit your website or phone you.)
Quality Score: This indicator lets you know how closely your keywords relate to both your ad and your landing page, which is the website that users will be directed to after clicking your ad. Your bid prices can be reduced and your ad rank in the search results can be increased with a high-quality Score.
Ad Rank: When your ad is triggered to display on Google, this measure aids in determining where it will appear with other ads. Your bid, Quality Score, and other factors are used to establish your rank.
Cost-per-click (CPC): The exact sum you pay when a user clicks on your advertisement. (You don't have to pay the whole amount of your bid price for each click; this only establishes a range of potential costs-per-click you might incur.)
Conversion: An action you've identified as vital is called a conversion when someone who has clicked on your ad then completes it, such as completing a purchase, subscribing to your email, or giving you a call.
2. Set up your account
What can you do to make sure your account is successful right away? Make your account structure based on the categories you create by first categorizing your goods or services. (Mirroring the organization you now employ on your website is a wise choice.)
A Google Ads account is divided into two organizational levels: campaigns, which are on the higher level, and ad groups, which are on the lower level and can contain several ad groups. Ad groups should be seen as representing more specialized, smaller sets of products or services, whereas campaigns should reflect the entire business. 
To keep your ads relevant, distinct campaigns, ad groups, ads, and keyword lists should be created for each of your products. Your ability to attract customers who are specifically interested in what you have to offer increases as your adverts become more targeted and detailed.
3. Determine your spending limit
You can manage your Google Ads usage by making two separate settings: daily budget and bids. The daily spending target for each plan is your budget. Your bid is the price you're willing to spend for the keyword when someone searches and clicks on your ad.
It's a good idea to split your total budget or the amount you want to pay for your total account, evenly between your plans when you first start until you decide which is best for your business. In general, however, you should follow your marketing plan and align it with the volume of your company's goals. If something goes wrong, you can adjust your budget and bid based on your needs.
You should choose a bid that will help your ad get a good position while yet remaining within your budget when setting bids for your keywords.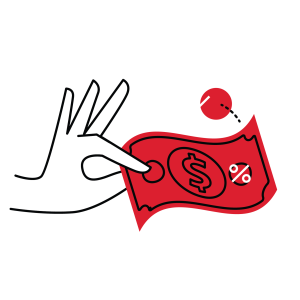 4. Choose your keywords
The purpose of keyword selection is to choose phrases that you want users to type into search engines when searching for what you offer. You also want your keyword to be as relevant as possible to the ad it opens and the landing page your visitors will see after clicking the ad.
The Keyword Planner, a free tool included with Google Ads to assist you in getting started, can produce a sample list of keywords for your campaigns. (We advise reading through the list of ideas and utilizing only those that make sense for you.) The Keyword Planner may also help you determine how much to spend on a specific keyword so that your ad appears in search results. This can help you determine which keywords are within your price range and which are too expensive for you to bid on. A keyword will often cost more to bid on the more competitive it is. Avoid high-competition keywords when you're initially starting to prevent blowing your entire budget on a few clicks. By targeting keywords at low to medium cost, you can still get more impressions and measure the effectiveness of your campaign.
Learn more about the Google Ads Keyword Planner tool.
5. Choose the keyword match types
You can further choose when your ad will appear on Google by using the "keyword match type" parameter in Google Ads. There are five options:
Broad Match: With the "broad match" option selected, your advertisement appears for queries that include both related terms and your keywords in any order. The default setting for all campaigns, this option displays your ad in the widest range of queries.
Broad Match Modifier: This option allows you to specify that certain terms in your broad match keywords must appear in a user's search to launch your ad. So, if your keyword is "running shoes" and you wanted to make sure "running" and "shoes" were always present in a search, you could ensure that by adding a plus sign (+) before those words. So, your broad match modifier keyword would be: +running +shoes.
Phrase Match: If you choose this option, your advertisement will appear for searches that include your precise keyword or your exact keyword plus words before or after it. To select this option, enclose any keywords, such as "running shoes," in quotation marks.
Exact Match: If you select the exact match, your advertisement will only appear when a user searches for the precise term or phrase you specify. Put your keyword in brackets for this choice, such as [running shoes].
Negative Match: With this match option, you may sift out irrelevant visitors by preventing bad terms or phrases from activating your advertisement. If you solely sell men's running shoes, for instance, you might want to avoid including phrases like "women" or "girl." You can do this by placing a minus sign in front of the phrases, such as " -women" or "-girl," that you don't want to appear for.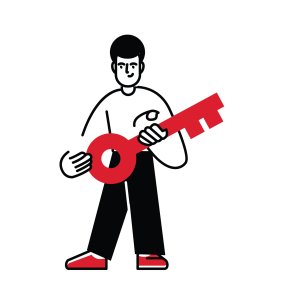 6. Configure your landing pages
After clicking on your advertisement, prospective clients will end up on your landing page. Visitors can locate what they're seeking more quickly by selecting a page that's relevant to your ad and keywords; as an example, if your ad promotes a deal on shoes, choose a landing page where that shoe is prominently shown rather than just sending visitors to your website's main page.
7. Choose the devices you want to appear on
Do your ideal clients conduct their searches on desktop computers, mobile devices, or both? Are those who want to make an immediate online purchase more important to you to reach than consumers who are out and about shopping? Consider the client categories you want to engage with when setting up your Google Ads account (and, more significantly, the devices those customers use), so you can reach them. For instance, if you own a repair business for cars and want to draw clients when they're close and in need of assistance, think about simply showing your adverts on mobile devices.
8. Write your ads
Make sure the ad conveys that you have what they need because many people's first impression of your company will be based on it. This is made simpler when the ads contain the real keywords that users are using. To do this, divide your campaign into several ad groups and create separate ads for each group. In addition to potentially raising the quality score, this will make the ads more pertinent to potential customers.
9. Link Google Analytics with your account
To gain even more knowledge about how visitors engage with the ads and website, you may use Google Analytics for free. To use Google Ads, you don't need to use Analytics; if you'd rather, move on to the next step.
Although Google advertising can tell you how many people click on your advertising, combining Google Ads with Analytics allows you to monitor what those people do when they arrive at your website. For instance, if visitors arrive at your site but then leave right away, the ad might not be reaching the intended audience after all, or you might be directing them to the wrong part of your website. You may be able to maximize your marketing budget and organize your adverts more effectively with the use of this information.
10. Click "Go" and then Check Back
Excellent work! You're prepared to launch your campaigns and evaluate their effectiveness. Remember to return often to monitor what ads and keywords are generating the most clicks and conversions. You should eventually be able to identify the tactics that are assisting you in achieving your objectives and those that still require improvement.
You can refer to this Google Ads checklist whenever you need to, and if your inquiry isn't answered here, you can get extra guidance in the Google Ads Help guide.