In India, payment gateways are getting more and more common. While the rise in internet usage is a contributing factor, the epidemic is also primarily to blame. The majority of people now favour contactless payment options as a result of the pandemic.
The Indian payment gateway market was worth $446.9 million in 2017, according to Statista. But in 2025, it's projected to rise to $1708.1 million. This number serves as a good illustration of how the field's rivalry is escalating as its potential expands.
The top 10 payment gateways in India for the year 2023 are listed in this blog post. This blog should provide some context for any businesses searching for payment gateway services.
What exactly is a payment gateway?
A payment gateway is a piece of technology that businesses employ to accept debit or credit card payments from clients. Both actual card readers in brick-and-mortar retail outlets and internet shopping payment processing portals are included.
The payment gateway checks the cardholder's information when they place an order and evaluates whether they have enough money in their account to pay you. The money is sent to you via the payment processor once that has been verified.
How Do You Pick the Best Payment Gateway for Your Business?
Choosing the best payment gateway is crucial because processing payments is a crucial component of any business' success.
The following are things to take into account when selecting a payment gateway:
Payment Security: A secure payment system can help reassure and boost the confidence of your customers in your business.
Customer support: Your payment gateway service provider must be readily available at all times and respond to customer payment-related inquiries in a timely manner.
Processing Speed: The payment gateway should make sure that all transactions go smoothly for every customer and that no one has prolonged downtime or other issues when processing payments.
Fast & Simple Integration: Ensure that the payment gateway provider you choose has a quick and easy onboarding process.
Price: Check to see that the payment gateway provider you select offers the best value for your money and adheres to your financial constraints.
This is a list of the top 10 Indian payment gateways for 2023 that you need to be aware of. Check it out!
In terms of offering safe and simple digital payment solutions to various banking and industrial areas, NTT DATA Payment Services India is a world leader. NTT DATA Payment Services' security system is impregnable since it complies with PCI DSS 3.2V and is 256-bit encrypted.
Almost 6 million merchants are served by NTT DATA Payment Services India, which handles transactions of more than INR 800 billion and 100 million annually.
Features:
Payment Processing
Fraud Management
Omni-channel Payments
Digital Wallets
Tokenization
Payment Analytics
Integration
Global Presence
Pros:
Comprehensive payment services
Robust technology infrastructure
Customizable payment solutions
Competitive pricing
Customer support
High success rate
Easy EMI solutions
Instant settlement
Cons:
Limited geographic coverage
Complexity
Cost
Security
2. Cashfree
Cashfree Payments is a cloud-based banking platform that enables companies operating in the Indian market to manage foreign payments, send payouts, and collect payments through a payment gateway.
Features:
Activity Tracker
Accommodating Reports
Import/Export of Data
Data Protection
Processing Debit/Credit Cards
 Pros:
120+ payment alternatives
Excellent client service
Cons: 
Comparatively pricey
Delayed communication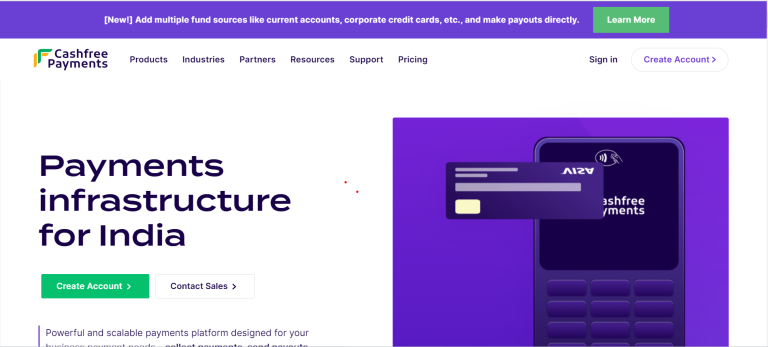 3. Easebuzz
Easebuzz is a software-enabled payment platform that supports SMEs with digital payments and provides trustworthy payment options that can help them expand their businesses in the market with ease.
Features:
Invoicing and Billing
Data Protection
Processing Debit/Credit Cards
Processing cryptocurrencies
Pros:
Straightforward, user-friendly payment APIs
PCI DSS compliant
Cons:
Not compliant with foreign transactions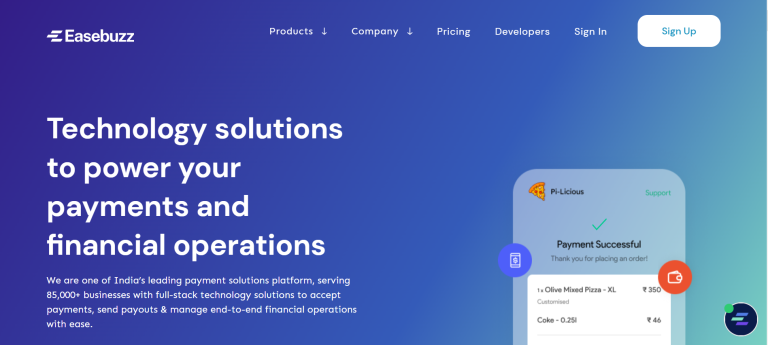 4. PayPal
PayPal users can more quickly and conveniently send money to friends, family, and coworkers. To send and receive money with PayPal, you must first register for an account. All you need is an email address to open a free PayPal account.
Features:
Support for multiple currencies
Interactive user interface
Invoicing
Integrating the cloud
Pros:
Straightforward and simple to use
Secures data by encrypting it all
Cons:
Violent account freezes
Commercial deals involve fees.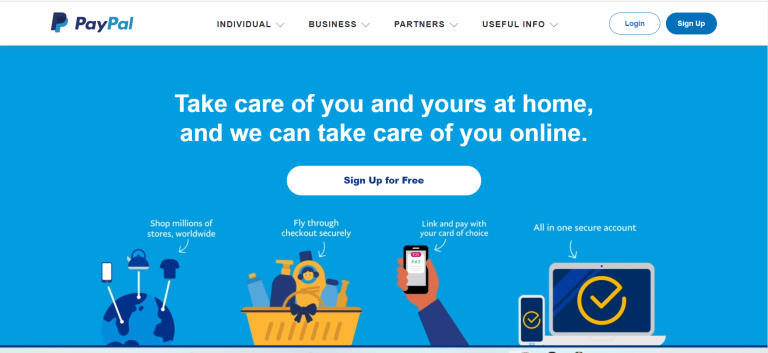 5. RazorPay
Via its product suite, the Indian payment system Razorpay enables businesses to accept, handle, and distribute payments.
You have access to all payment options through it, including credit and debit cards, net banking, UPI, and other well-known wallets.
Features:
There are more than a hundred different payment choices.
Adhering to PCI DSS
Dashboard information
Recurrent or subscription billing
Pros:
Thorough API documentation
Fast and simple setup
Cons:
Inadequate client service
Long account activation time
No standardised onboarding procedure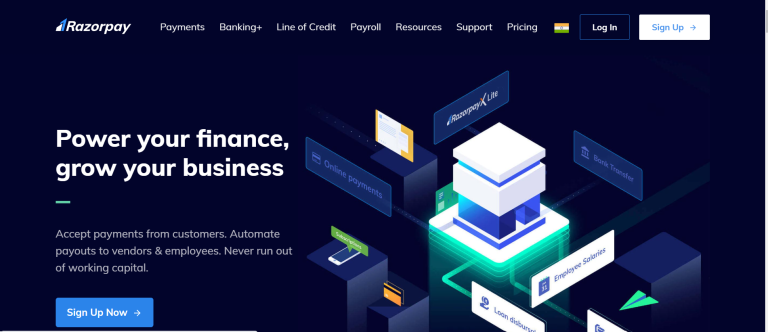 6. PayU
With over 5 lakh clients, PayU is the top provider of payment solutions in India. PayU gives companies access to more than 150 payment options, including Credit Cards, Debit Cards, Net Banking, EMIs, BNPL, QR, UPI, Wallets, and more, to accept payments both online and offline.
Features:
Processing of ACH payments
Dashboard for activities
Both billing and invoicing
Management of compliance
Pros:
Good client service
Simple integration
Cons:
Not user friendly
Recurring site crashes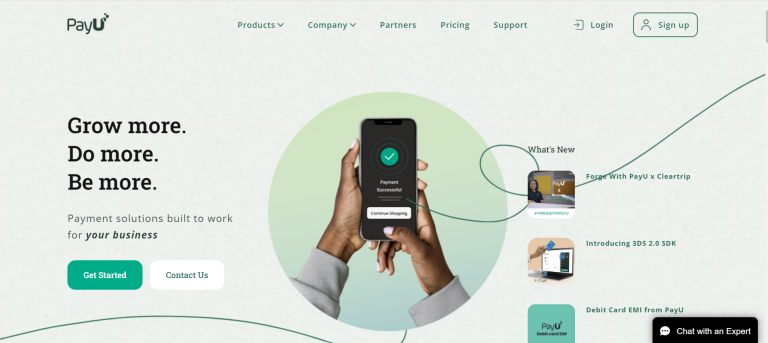 7. MobiKwik
One of the biggest mobile wallet and Buy Now Pay Later (BNPL) providers in India is MobiKwik. It intends to meet the unmet credit needs of the fast growing digital payment user base by combining the simplicity of regular mobile payments with the benefits of BNPL.
Features:
Integration of Accounting Programs
Reporting/Dashboards
Accepted debit and credit cards
Processing of ACH payments and eChecks
Pros:
PCI DSS compliance 
Tools to combat fraud
Cons:
Does not support global transactions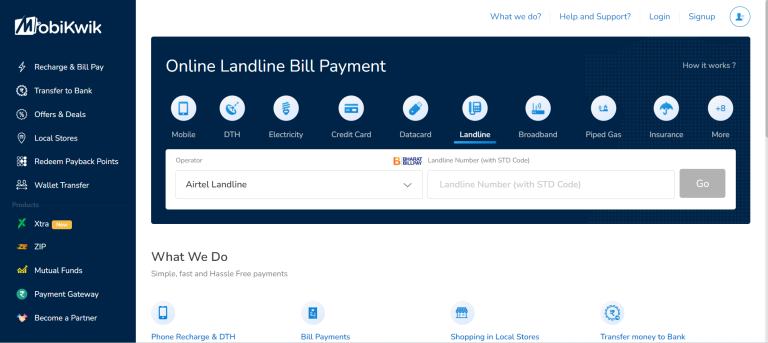 8. Paytm
The Noida-based company Paytm offers financial services and electronic payments. A mobile e-commerce platform, it is the go-to location for speedy online recharges, DTH, data card, and metro card recharges, as well as speedy payments for mobile bills.
Features:
Pay bills and recharge
Purchase travel tickets
Purchase tickets to an event.
Swift and safe
Pros:
Effortless transactions
Various methods of payment
Cons:
Inadequate user interface
Mediocre client service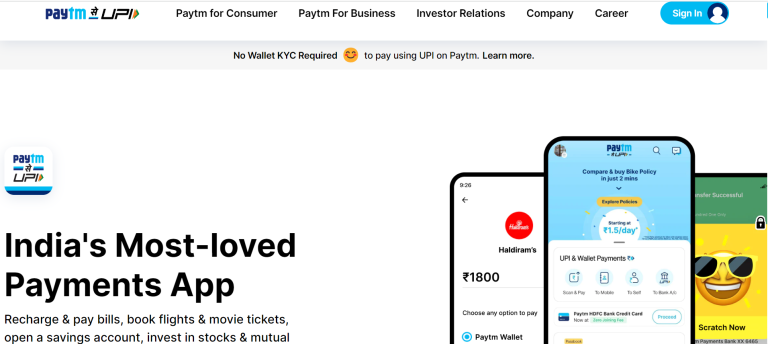 9. CCAvenue
One of the biggest payment gateway providers, CCAvenue offers multi-currency, multiple payment option online payment processing services. It has thousands of merchants on board and is present in South Asia and India.
Features:
Simple integration
Flexible transaction page
Instantaneous authorization
Pros:
Cons:
Settlements that are delayed
High rates of failure in global deals
Poor client service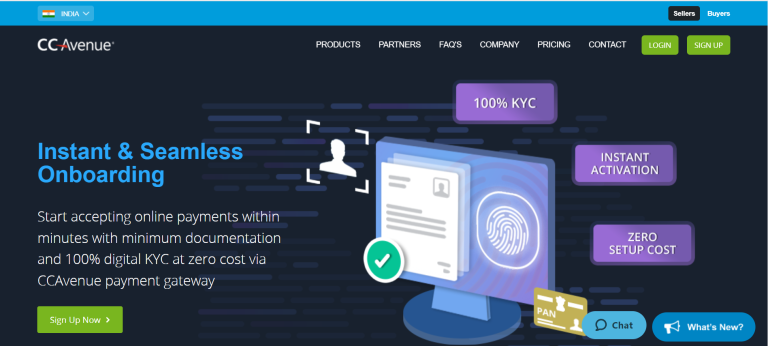 10. PayG
PayG is a provider of customised, fully integrated, omnichannel payment solutions that can help your business expand by making it simple and secure for customers to make payments using any device and in any mode.
Features:
Consumer dashboard
UPI autopay payments using QR codes
Payments for invoices
Pros:
Straightforward and obvious
Excellent client service
Cons:
Increased fails to pay
Confusing process of onboarding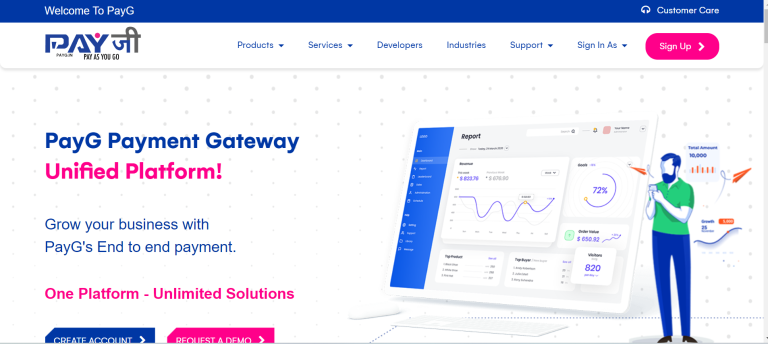 Summary
These are the top 10 payment gateways in India for the future year, according to our list. You should make sure your company is integrated with emerging technologies as technological improvements continue to accelerate.
A payment gateway provides secure transactions for your company's clients as well. For the efficient operation of your business, be sure to select a payment gateway with all the characteristics listed above.